Senior Living in Hillsborough Township: Everything You Need to Know
History of the area
Steeped in human history the Hillsborough Township area in Somerset County is thought to have been home to indigenous people as far back as 12,000 years ago during the times of the woolly mammoth and mastodon. More recently tribes of the Algonquin Nation dwelled throughout the area and in the mid-17th century Dutch immigrants explored the area, settling large tracts of land as early as 1685.
Known to be an area traversed by General George Washington and his troops after the Battle of Princeton, Hillsborough Township was also the site of the Belle Mead General Depot during World War II and became home to Italian and German prisoners of war. Originally chartered in May 1771, Hillsborough Township was incorporated in 1798 and its 250th anniversary was in 2021.
Hillsborough Township today
With a diverse population of about 43,000, today Hillsborough Township is a vibrant and bustling suburban community within commuting distance of New York City and has been named one of the nation's best places to live by Money magazine. The strong economy of Hillsborough Township is driven primarily by manufacturing, educational services, health care and social assistance, professional, scientific, and technical services, and retail, but is also a tourist destination thanks to its many important historical sites. Hillsborough Township's climate embraces all four seasons making it a great place to retire and enjoy life year-round.
Destinations
Step back in time to 1777 during the American Revolution at Washington Rock State Park where General George Washington took advantage of the 30-mile panoramic view of the valley to direct his troops to circle behind British General Howe's troops and stop their retreat.
More history can be found with a guided tour of Wallage House & Dutch Parsonage once winter quarters for General Washington as well as Provincial Congress delegates who declared New Jersey's independence.
Take a ride back in time on the New Hope Railroad in picturesque Bucks County, Pennsylvania. Dating from 1891 the vintage railroad provides visitors with seasonal train excursions as well as special events throughout the year.
Festivals
Experience the free fun and excitement of the Somerset County 4-H Fair in August offering classic fair food, Live music, fun activities, and shows and exhibits.
Make it a day with the family or friends at the New Jersey Lottery Festival of Ballooning in July at Solberg Airport in Whitehouse Station with dozens of beautiful and fanciful hot-air balloons as well as entertainment, exhibits and great food.
For an international experience, the Flemington Opa! Greek Festival in June is a weekend-long celebration of fine Greek food, dancers, and music as well as different vendors, carnival games, and a Taverna and Café.
Celebrate culture at the New Jersey Folk Festival in April featuring a range of musicians, dance troupes, comedians, and storytellers on the campus of Rutgers University.
Arts
Enjoy live performances with the Somerset Valley Players community theater featuring different plays throughout the year including free senior citizen evenings.
The Raritan Valley Symphonic Band is a local treat with formal and outdoor concerts performed by more than 100 local musicians. The Raritan Valley Chorus is featured in a variety of programs from contemporary to traditional performed throughout the year.
For a look at times gone by, the Old Millstone Forge blacksmith shop and museum, once the longest operating blacksmith shop in the nation or the Samuel Fleming House Museum & Gardens, a restored and preserved look at life in colonial America.
Another great option is the Zimmerli Art Museum at Rutgers University featuring diverse artworks, ongoing exhibits, a collection of more than 7,000 pieces, diverse events, films and more. Lovers of the natural world won't want to miss the Rutgers Geology Museum, with exhibits, collections, lectures and tours.
Learning
Keeping the mind agile with life-long learning is easy at the Osher Lifelong Learning Institute at Rutgers University with classes held online or in-person at the New Brunswick or Freehold campuses or take advantage of the Rutgers Senior Citizen Audit Program with classes on all three campuses on a space-available basis.
Enjoying retirement in Hillsborough Township
Restaurants
The Hillsborough area is home to many great eateries featuring diverse menus and surroundings. For casual dining try The Landing with American fare from great burgers to three-course meals, Sahara for tantalizing Mediterranean cuisine, sample authentic Italian at Café Graziella.
For fine dining with friends and family Verve Restaurant offers top-rated French American fare in an elegant atmosphere or try Ovations for amazing Italian American choices complimented by a full cocktail menu or enjoy a luscious steak or fish entrée at Char Steakhouse.
When just a cup of java or tea will do, relax at Eminato or CaféMerica, or enjoy a locally sourced adult beverage at Flounder Brewing Co. or Winemakers of Somerset.
Fresh & local
Freshness matters when it comes to eating well and there's no better way to get fresh foods than at a local farmers market. Among the many options are Hillsborough Farm Country Market with 150 years of experience providing fresh fruits and vegetables as well as baked goods, dairy products, meats, flowers and more.
Sample the wares of a variety of local vendors at the Montgomery Farmers' Market open June through November with fresh and organic produce, homemade foods, flowers, coffee, soups and meats.
Another local favorite is John H. Drake Farmers' Market for vegetables and fruit as well as flowers, and eggs.
For excellent beef, lamb, poultry, vegetables, fruits and wine check out Vacchiano Farm and don't forget the homemade specialty foods and baked goods!
Fitness & swimming
Fitness is essential to aging well and staying independent, and the options are many in Hillsborough Township. For a complete fitness program try The Max Challenge where classes and nutrition combine to meet fitness goals or reap the health and wellness benefits of a personal trainer at Newell Strength or Fitness Elite. For a zero-impact workout, swimming can't be beat, and the Hillsborough YMCA offers open swimming as well as water exercise classes.
Walking trails
Walking is one of the easiest and simplest ways to stay fit and The Delaware and Raritan Canal State Park is a great place to walk, wander, stroll or hike. Featuring more than 70 miles of multi-use walking paths along the beautiful historic canal, visitors can also enjoy programs and activities designed for people of all ages.
The area is also home to the Mike Merdinger Memorial Trail spanning 2.3 miles through farmlands and woodlands, Devil's Half-Acre Trail at Sourland Mountain Preserve a 2.5-mile moderately challenging loop trail, and Natirar Park with the 1.3-mile Great Meadows Trail and the 1.0-mile Upper Field Trail which wind through meadows and fields along the North Branch of the Raritan River Corridor.
Back to nature
Nature offers respite from daily cares and a calm and restful place to recharge and relax. One of the best natural areas in the state is Duke Farms with more than 1,000 acres dedicated to nature, natural beauty and environmental education in the verdant Piedmont Region. Visitors can see abundant wildlife, witness the Great Falls, take a class or learn about orchids and other native plants at the Orchid Range.
In Franklin Township's Bunker Hill and Franklin Park Natural Areas offer more than 400 acres of raw beauty great for birdwatching and hiking in woods and meadows. Also extraordinary is the Rutgers University Ecological Preserve in New Brunswick covering 316 acres of Eco preserve dedicated to teaching but open for the public to enjoy walking, hiking and viewing wildlife.
Golf
Get back to nature and get some exercise on one of the local public golf courses. The three nationally ranked championship Neshanic Valley Golf Courses offer golfers the choice of 9-hole courses or a combination for 18 holes. Take a swing at Bunker Hill Golf Course with 18 holes, a café and Pro Shop, or The Ridge at Back Brook, an 18-hole course that is both challenging and beautiful.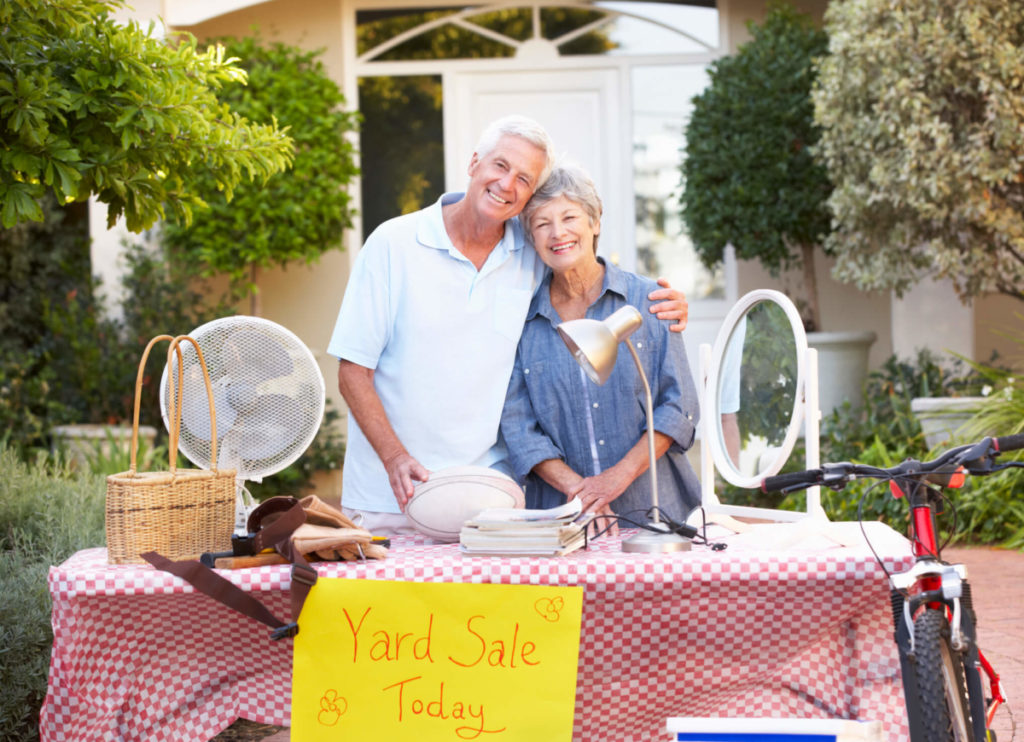 Volunteer opportunities
A fun and fulfilling way to live longer and better lives is to give back by volunteering. Among the many local options are teaching others to read through Literacy Volunteers of Somerset County, join Feeding Hands Pantry to help feed those in need or Community Options, Inc. an organization that helps people secure housing and employment. Another option is to search on volunteermatch.com, or call local charities or hospitals directly.
Religious organizations
Hillsborough Township is home to diverse houses of worship including:
Calvary Community Church
Charity Baptist Church
Christ the Redeemer Roman Catholic Church
Congregation Kehilat Shalom Synagogue
Congregation Knesseth Israel Conservative Synagogue
Dakshineswar Ramkrishna Sangha Hindu Temple
Dawatul Islamia of Somerset Mosque
East Millstone United Methodist Church
Emmanuel Baptist Church
Emmanuel Reformed Episcopal Church
Faith Lutheran Church
Fellowship Bible Church
Hillsborough Presbyterian Church
Holy Trinity Lutheran Church
Holy Trinity Roman Catholic Church
Lake Nelson Seventh-day Adventist Church
Manville Reformed Church
Mary Mother of God Roman Catholic Church
Masjid-e-Ali Mosque
Muslim Center of Somerset Mosque
Neshanic United Methodist Church
Praise Presbyterian Church
St. James A.M.E. Church
St John's Episcopal Church
St. Joseph Catholic Church
St. Mary Byzantine Catholic Church
St. Paul's Episcopal Church
St. Paul Lutheran Church
St. Thomas Syro-Malabar Catholic Forane Church
Shree Swaminarayan Mandir Loyadham Hindu Temple
Somerset Presbyterian Church
Somerville Spanish Seventh-Day Adventist Church
Srivari Sri Balaji Temple Hindu Temple
Temple Beth-El Reform Synagogue
The Loft Wesleyan Church
True Jesus Church in Hillsborough
Unitarian Universalist Congregation of Somerset Hills
Zarephath Christian Church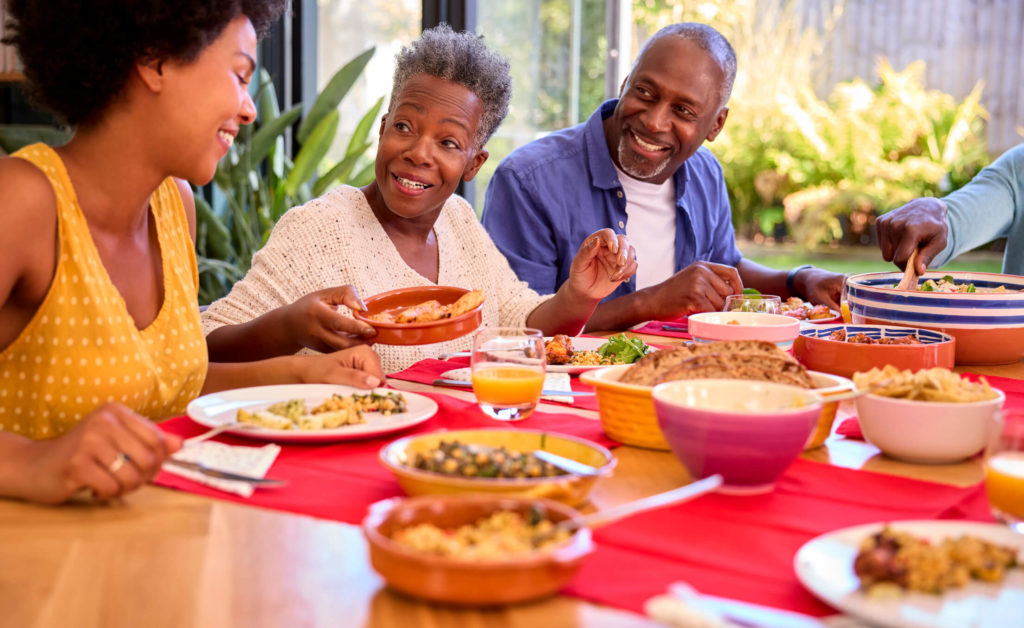 Friendships
Finding places to meet and make friends is easy thanks to the many senior centers in the greater-Hillsborough area. Somerset County supports seniors ages 60 and older with Senior Centers and Wellness Programs in Hillsborough as well as Bridgewater, Basking Ridge, Montgomery and Franklin. Visitors enjoy meals, classes, diverse programs in the arts, history, science and literature, games, exercise, and themed and multi-cultural events as well as wellness programs to help seniors take charge of their health.
Hillsborough Township, New Jersey has so much to offer residents and visitors alike. Ready to learn more and see our community for yourself? We invite you to schedule a time for a private tour today to get to know us and picture yourself at All American at Hillsborough.
At All American at Hillsborough, we empower older adults to embrace their own health and well-being by creating lifestyles that inspire creativity, foster independence, protect dignity, and celebrate wisdom. Our mission is to provide the finest quality senior living with an emphasis on the important family values of compassion, integrity, and respect.